After 40 years of controlled growth, CITBA Group offers to its customers a combination of unique assets :
We are an integrated company. We deliver turnkey realizations. We master each industrial step, this a guarantee of quality for our clients. Our ENGINEERING teams work hand in hand with PRODUCTION teams and our people on-site, engaged on CONSTRUCTION and SERVICES activities : commissioning, maintenance.
CITBA Group is independent. No participation of large industrial groups.
We are 130 people, we have the agility of a small company.
Financial strength : our sound and careful management gives us today a 18 millions dollars strong equity. We are ready to commit !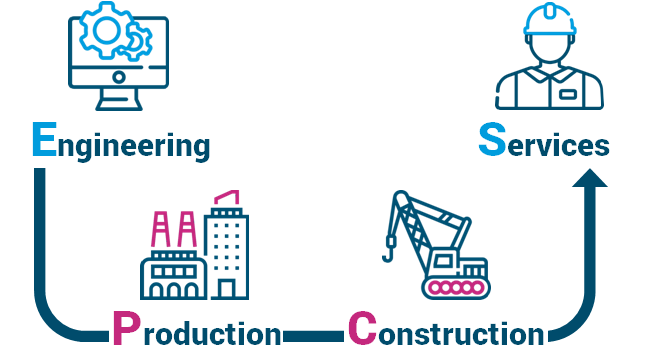 Our offer :
PRODUCTION and CONSTRUCTION of complete processes equipments : boilermaking, piping, machining, electricity, instrumentation, automation. Manufacturing in our workshops and turn-key installation on 5 continents.
ENGINEERING and SERVICES, during project preparation and post-project phases : process engineering, security and process-optimization of  existing industrial installations, training, maintenance.